The heart of what we do
CV Creations is named after our founder who has always believed that desserts are more than just a way to cap off a meal. It's an avenue of expression.
Every cake design has its own character, meaning and relevance to our valued clients.
All cakes that we design are co-creations.
Don't know where to start?
Below is a quick guide on things to consider for your customized cake.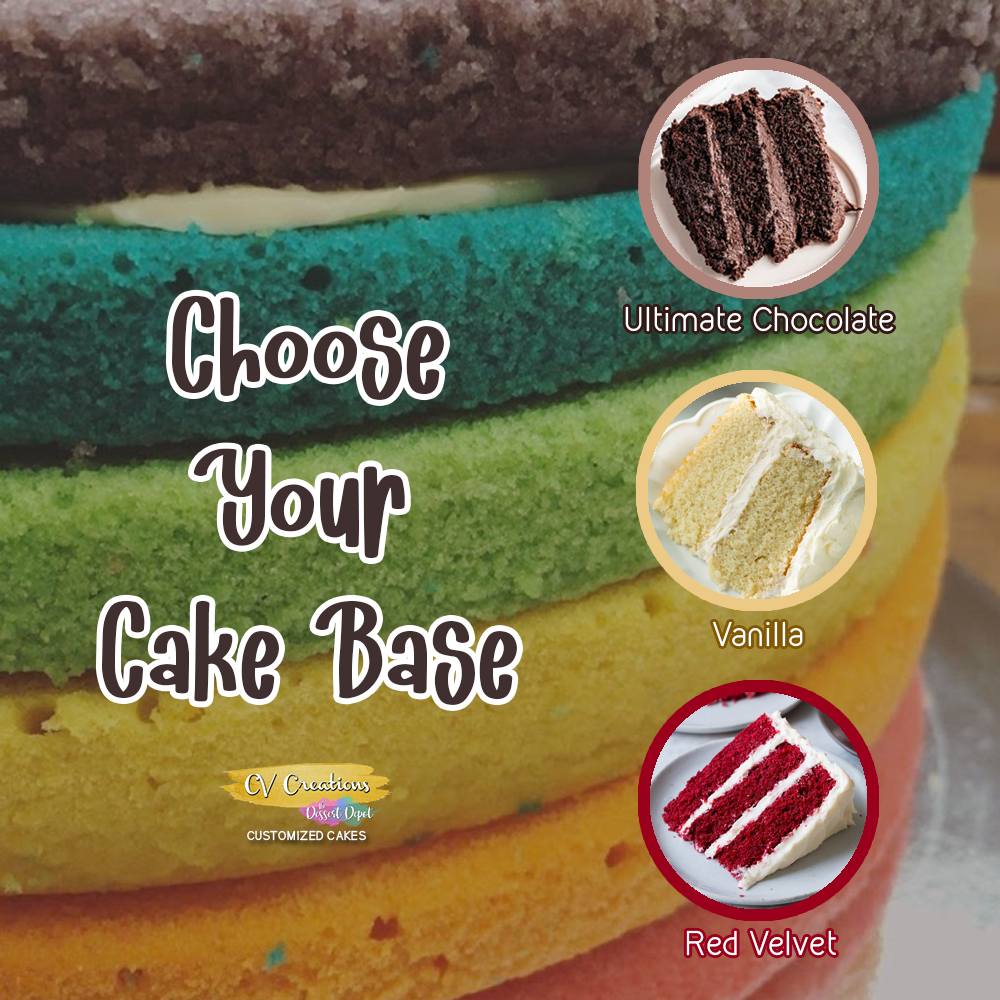 Taste is queen!
A beautiful cake design is just the icing on the cake. It has to taste as good as it looks!
Choose from our standard cake bases as a start.
The cake's foundation
The size and the number of tiers set the canvass of the cake that we'll co-create with you.
Your vision, our inspiration
Let us know your preferred design and we'll turn it into cake-reality for you!
Need some materials to start with?
You may check our CV Creations gallery for some of our recent co-creations.
CV Creations Gallery
Price Guide
There are several elements in every cake design and there are many ways to turn your design into reality.
Here's a quick guide to help with pricing estimates.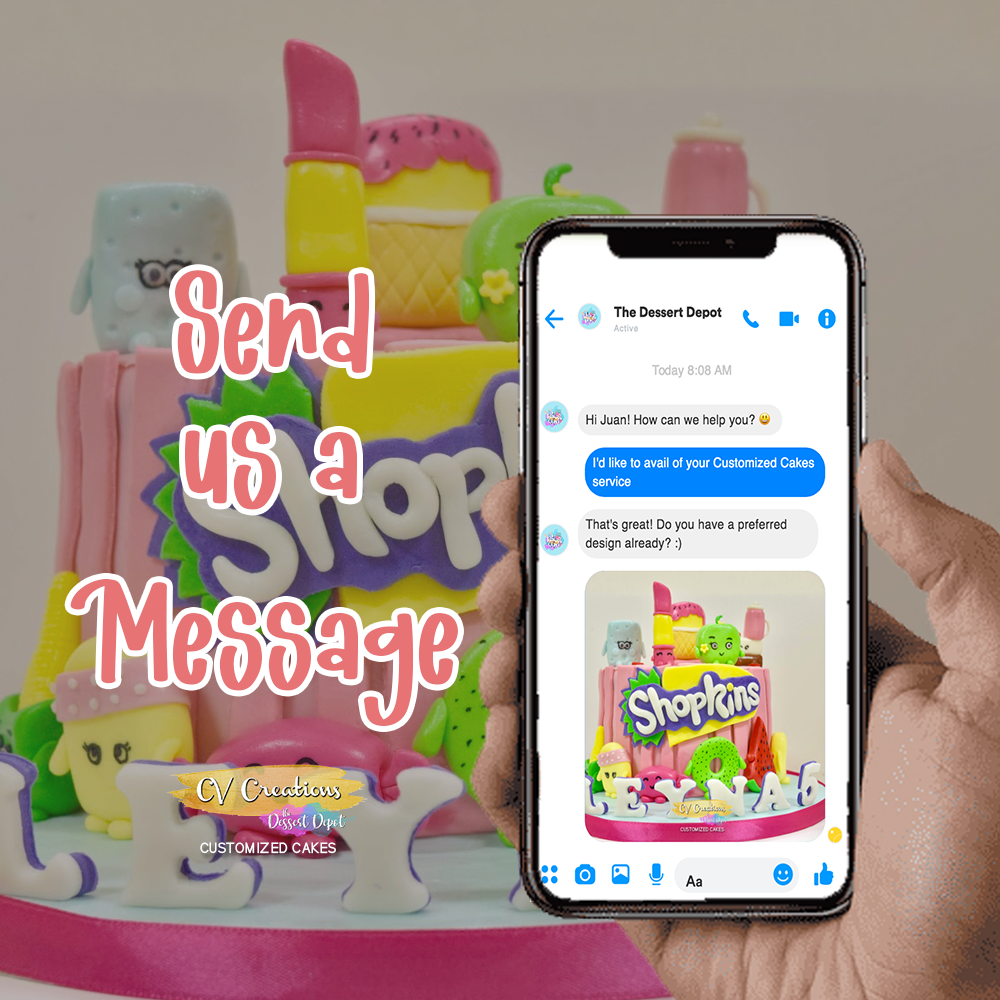 Let's co-create your cake!
A personalized design means a personal cake design process.
Send us a message and let's get started with your customized cake.
Let's Discuss Your Cake